The Bengal Cat
The Bengal cat is a medium to large domestic cat that is best known for its beautiful spotted or marbled coat and wonderful temperament. The Bengal was originally developed from crosses between domestic cats and the Asian leopard cat. The Bengal is the only domestic cat that can have rosettes like the markings on Leopards, Jaguars, and Ocelots. The SBT (stud book tradition) Bengals of today, such as the cats at Wildwood Bengals, come from breeding Bengals to other Bengals and are at least four generations removed from their wild ancestors.
The Origin of Bengals
Bengals are descendants of the Asian leopard cat crossed with a domestic cat. Asian leopard cats are wild animals that share many of the same traits as other wild felines. To create today's Bengal cat, diluting and virtually eliminating the timid, reclusive, and untamable characteristics of the Asian leopard cat was required. For a cat to be accepted as an SBT Bengal, it must be at least four generations removed from the Asian leopard cat.
Asian leopard cats can have a wide variety of coat characteristics. Background colors vary from light to tan to dark brown or dark gray. All share the horizontally aligned or random contrasting spots. Some spots resemble rosettes, some have solid colored spots, some have triangle and some have round spots. Asian leopard cats have wedge-shaped heads, prominent eyes, and small, rounded ears. Their hindquarters are heavily muscled, with hind legs proportionally longer than those of domestic cats. They are very athletic, known for being expert swimmers and climbers.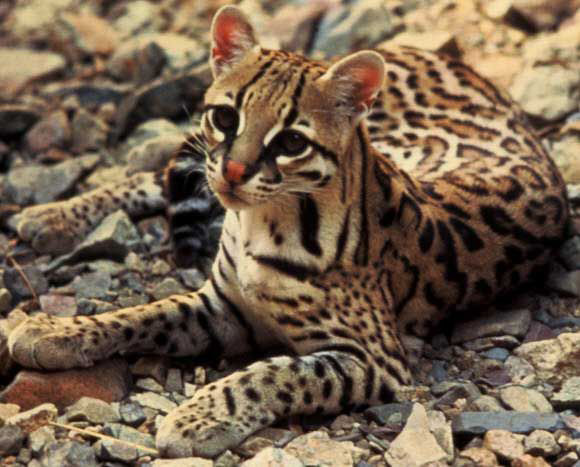 Physical Traits
Coat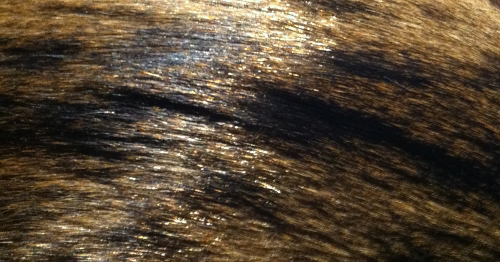 Their coat is like a luxurious soft pelt and is beautifully spotted or marbled with a variety of colors. This kind of coat, which is like the fur of a rabbit, does not shed as much as a normal domesticated cat's. Therefore, they are considered more hypoallergenic than most cats. Their bellies have dark spots on a light background. Many Bengals' coats glitter due to an iridescent sheen to each hair.
Head
Their heads should be wedge shaped like the Asian leopard cat's, with a straight nose that is a continuation of the forehead. Their eyes are large and round, with mascara stripes and intense facial markings. Their ears should be small to medium in size, with a wide base and rounded at the tips.
Body
Bengals have long, lean bodies. Their legs and shoulders are sturdy and muscular, with thick but long necks. The front legs are set slightly lower than the hind legs. They are extremely athletic and agile. I have also noticed impressive dexterity in their front paws, making them excellent soccer players.
Personality
Bengals are extremely active, inquisitive, intelligent, and playful cats. Each Bengal is unique, but they generally love to be wherever the action is happening. When in full play mode, they can be pretty impossible to catch! They think it's a hilarious game to watch you try. They are often excellent cuddlers, but reserve that for when they are ready for sleep. Bengals are almost dog-like and will usually come when you call them, fetch their toys, and can be trained. They aren't scared of much but enjoy investigating anything and everything new. Bengals also have a very unique vocal range. They meow but also chatter, chirp, grumble, and much more.
If you are looking for a entertaining, delightful, beautiful, and dynamic feline companion, the Bengal is a wonderful choice!