Bengals officially have two types of patterns: spotted or marbled. However, there are unique varieties of each type of pattern. At Wildwood Bengals, we focus on the breeding of spotted Bengals with beautiful rosetting.
Spotted Varieties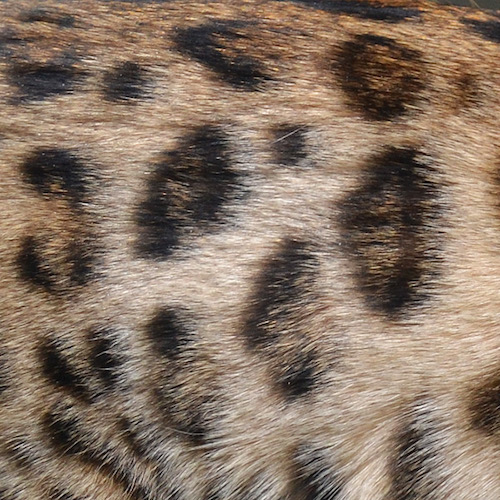 Single Spots
There is no second color to the spot, just the solid spot against a contrasting background.
Arrowhead
A pattern of spots or rosettes that are triangular in shape, with the tip of the "arrow" pointed to the back of the body.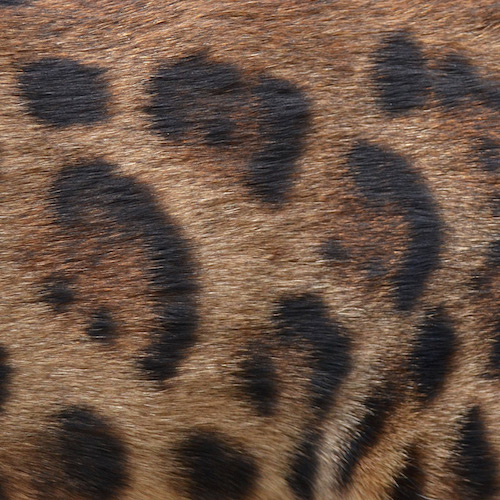 Clouded Rosettes
A rosette style that emulates the Clouded Leopard in large, full rosettes that appear to fit together like a puzzle. Has an almost snake-like appearance.
Paw Print Rosettes
Open on one side with small spots edging the second color.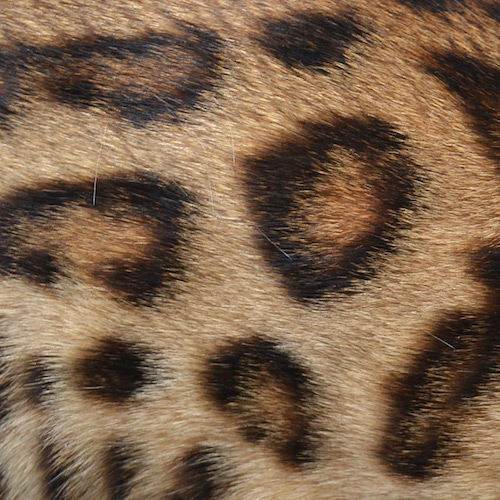 Doughnut Rosettes
A rosette that is completely outlined with a dark color and the center color is different from the background.
Cluster Rosettes
When dark small spots form clusters around the center color.